Description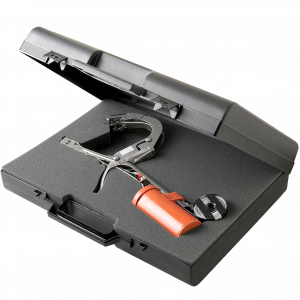 The ATTALINK-6A tying tool is very versatile.
Thanks to its wide opening it can bind both large diameters (up to 6 cm) and smaller ones.
Reduced user effort and great efficiency.
The ATTALINK-6A is delivered ready to use with a magazine of standard natural colour elastic and one reel of standard metal for the crimping ring.
Technical stuff
Max binding diameter
60 mm
Ready to use weight
Approx 630 gr
Binding system
Ring-crimped elastic ties
Delivered ready to use with carrying case